Dance (Mc)Master (Classic)Mix Volume 1.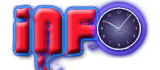 Artist : DjMcMaster
Title : Dance (Mc)Master (Classic)Mix Volume 1.
Year : 2008
Genre : Dance
Quality : CBR 160, (avg. bitrate: 160kbps)
Total Time : 01:30:11
Total Sise : 103MB



Intro
Round One - In Zaire
Dimples D - Sucker DJ
Ricchie Poveri - Voulez Vous Danser
Tone Loc - Funky Cold Medina
Dj Jazzy Jeff & The Fresh Prince - Boom Shake The Room
Bangles - Walk Like An Egyptian
Aerosmith & Run Dmc - Walk This Way
Double Trouble - Stoop Rap
Doobie Brothers - Listen To The Music
Kraze - The Party
Hot Chocolate - You Sexy Thing
Byron Stingly - You Make Me Feel (Mighty Real)
Ucpzone & MC Sar - Don't Stop
Jimmy Cliff - Raggae Night
Will Smith - Men In Black
OFF - Electrica Salsa
In Deep - Last Night A DJ Saved My Life
Gazebo - I Like Shopin
Army Of Lovers - I Give My Life
Robin Cook - Caravan Of Love
Twista - Mista Tung Twista
Boney M - Brown Girl In The Ring (Club Rap Mix)
Twista - Mista Tung Twista
The Beatles - Lady Madonna
Afrika Bambaataa - Funky Heroes
Rick Astley - Never Gonna Give You Up
Mekk Mester Theme
Baltimora - Tarzan Boy
Ice MC - Easy
Queen - Under Pressure
Vanilla Ice - Ice Ice Baby
Queen - Radio Gaga
Who Da Funk - Shiny Disco Balls
INXS - New Sensation
Gloria Gaynor - I Will Survive
Huey Lewis and the News - The Power Of Love
M.C. Sar & The Real McCoy - It's On You
Moby - Bodyrock
Cindy Lauper - Girls They Wanna Have Fun
Mc Miker & Dj Swen - Holiday Rap
Mc Fixx It - Rock The Discotex
Chic - Le Freak
Viola Wills - Gonna Get Along
Freeez - I.O.U.
Eric Idle - Always Look On The Bright Side Of Life
Colonel Bogey March - Mitch Miller & His Orchestra - The River Kwai March
Amanda Lear - Enigma (Give A Bit Of Hmm To Me)
Ceejay - What's Going On
N-Trance - D.I.S.C.O.
Queen - One Vision
Matt Bianco - Wap Bam Boogie
Abba - Super Trooper
Wee Papa Girl Rappers - Heat It Up
Run DMC vs. Jason Nevins - It's Like That
Dan Hartman - Relight My Fire
Young Mc - Bust A Move
Matt Bianco - Wap Bam Boogie
Doobie Brothers - Long Train Running
L'il Louis - I'm Hot for You
Sailor - Girls Girls Girls
Josh Wink (Winx) - Don't Laugh
Gloria Gaynor - Reach Out Iнll Be There
Belinda Carlistle - Heaven Is A Place On Earth
Ador 1-4 - The Renagade Master
Boots Randolph - Yakety Sax (Benny Hill Theme)
Eddy Grant - Electric Avenue
Quad City DJ's - C'mon 'n Ride It (The Train)
Space - Fly
Jason Donovan - Too Many Broken Hearts
The House Crew - Dance To The House
Fatboy Slim - Right Here Right Now
Stars On 45 - Stars On 45 (Main Theme)
Afrika Bambaataa - Funky Heroes
The Beatles - Get Back
Kid N Play - Do This My Way
Pepsi & Shirlie - Heartache
Dance - Pump
Afrika Bambaataa - Got 2 Get Up (Just Get Up And Dance)
Yazz - The Only Way Is Up
Pet Shop Boys - Always On My Mind
Acapella - Do You really Like ItЦ
Acapella - Letнs Get Back To The Old School
Kim Appleby - Don't Worry
Jason Nevins - Work Dat Body
Yazz - Don't Go
Tone Loc - Wild Thing
Redhead Kingpin - Do The Right Thing
Bananarama - Venus
Tag Team - Whoop There It Is
Abba - Voulez-Vous
Mory Kante - Yeke Yeke
Melodie MC - Dum Da Dum
Village People - Y.M.C.A.
Village People - Go West
Rocky Sharpe & Replays - Ramalama Ding, Dong
The Shorts Comment - Ca Va
Acapella - Anthem
Stevens & Tyler - A Rockin' Good Way
Mike Oldfield - Moonlight Shadow
2 Brothers On The 4th Floor - Can't Help Myself
Billy Joel - Uptown Girl
Thembi - Love Me
Acapella - Point Guards
Samantha Fox - I Only Wanna Be With You
2 Live Crew - (acapella for your mix)
Genesis - Invisible Touch
Acapella - Am Riffen (Ruff Cuts)
The Gibson Brothers - Que Sera Mi Vida
Moby - Bodyrock
Tiffany - Think We're Alone Now
The Communards - Don't Leave Me This Way
Afrika Bambaataa - Funky Heroes
Middle Of The Road - Chirpy Chirpy Chip
Village People - Macho Man
Nick Straker - A Walk In The Park
Belle Epoque - Black Is Black
Lionel Richie - Dancing On The Ceiling
Lynn Anderson - Rose Garden
Tracey Ullman - Breakaway
L'il Louis - I'm Hot For You
Jimmy Sommerville - Never Can Say Goodbye
Aztec Camera - Somewhere In My Heart
Bronski Beat - Smalltown Boy
Acapella - Ding Ding Dong
Kelis - Milkshake
Boney M - Gotta Go Home
Acapella - Our Time Is House, And Any Time Is Showtime
Dire Straits - Money For Nothing
Afrika Bambaata - Got 2 Get Up
Pointer Sisters - Jump For My Love
Klubbheads - Discohopping
Suzi Quatro - If You Can't Give Me Love
Mc Fixx It - Rock The Discotex
Matt Bianco - Wap Bam Boogie
Hot Butter - Popcorn
D-Devils - Sex & Drugs & House
ABBA - Mamma Mia
Acapella - Housefucker
Bobby McFerrin - Don't Worry Be Happy
The Beatles - Day Tripper
Michael Jackson - Beat It
Phunky Phantom - Get Up Stand Up
Amii Stewart - Knock On Wood
Huey Lewis And The News - Hip To Be Square
Acapella - Pump That Sequence
James Brown - I Feel Good
Starship - We Built This City
Miss Peppermint - Welcome To Tomorrow
OMD - Enola Gay
Lulu - Shout
Black Machine - How Gee
The Chordettes - Lollipop

OUTRO


Release view [combined information for all issues]
Total length: unknown

Loading info from Wikipedia, Rateyourmusic....
available for purchase :in digital format /mp3/flac*/
registration is required to acces this area
registration is required to acces this area
registration is required to acces this area
Loading more albums from this category.
We working like crazy to expand this content.