Devin Townsend Presents: Ziltoid - Live Royal Albert Hall
[b]Devin Townsend Presents: Ziltoid - Live Royal Albert Hall (2015) BDRip 720p[/b]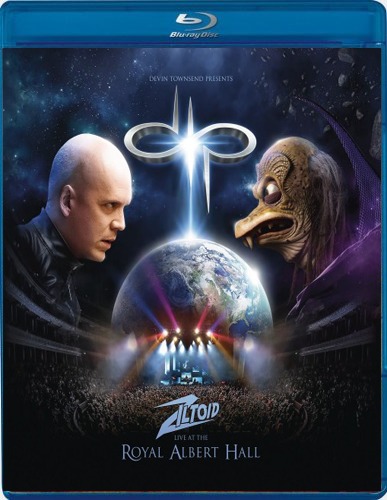 [b]Screenshots:[/b]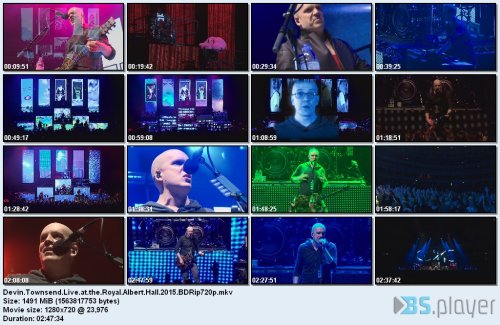 Setlist:
01. Menu Audio (Loop)
02. Z²
03. From Sleep Awake
04. Ziltoidian Empire
05. War Princess
06. Deathray
07. March of the Poozers
08. Wandering Eye
09. Earth
10. Ziltoid Goes Home
11. Through the Wormhole
12. Dimension Z
13. Namaste
14. Night
15. Deadhead
16. Earth Day
17. Christeen
18. Supercrush!
19. Kingdom
20. Lucky Animals
21. Heatwave
22. Funeral
23. Bastard
24. The Death of Music
25.
Universal
Flame
[B]about:[/b] Earlier this year, Canadian multi-instrumentalist, singer, songwriter and producer Devin Townsend played an incredible sold-out show at London's legendary Royal Albert Hall venue, bringing the story of Ziltoid to life on stage as well as playing tracks from across his back catalogue. This larger-than-life evening was captured on film and is set to be released on November 13. Shot on 15 high-definition cameras, it was directed by Paul M Green (OPETH, BB KING, STEVE HACKETT) and features special guests such as Dominique Lenore Persi (STOLEN BABIES), Chris Jericho (world-famous wrestler and singer of FOZZY) and Jean Savoie, with video narration by Bill Courage, as well as 12 singers and actors as cast and choir.
Info:
[b]Quality:[/b] BDRip | 720p
[b]Format:[/b] MKV | 3929kbps
[b]Length:[/b] 02:47:00 | 5.46Gb
[b]Video:[/b] H.264 | 1280x720 | 16:9 | 23.976fps
[b]Audio:[/b] AC3 | 640kbps | 48kHz | 2 channels: L R
[b]Language:[/b] English
[b]Download:[/b]


This album(s) is currently available for download only with a Premium account. To get a premium account, click
here
or buy this album(s) in MP3 format CODE:4392534 directly with Bitcoin without register