Lady Antebellum - Wheels Up Tour
Lady Antebellum - Wheels Up Tour (2015) BDRip 720p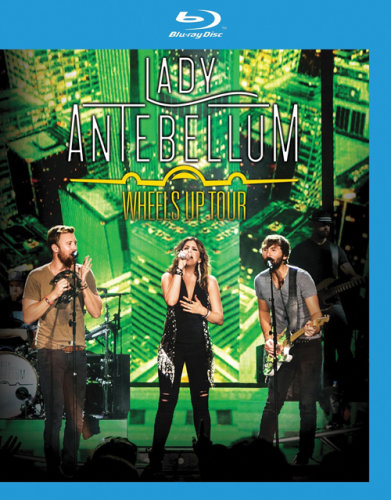 Screenshots:
Setlist:
01. Long Stretch Of Love
02. Bartender
03. American Honey
04. Freestyle
05. Our Kind Of Love
06. Just A Kiss
07. Compass
08. Where It All Begins
09. Perfect Day
10. Love Don't Live Here
11. Medley: Thinking Out Loud / Dancin' Away With My Heart / Hello World
12. I Run To You
13. Downtown
14. Any Man Of Mine
15. Walk This Way
16. Lookin' For A Good Time
17. 747
18. Need You Now
19. We Owned The Night
20. Landslide
about:
Lady Antebellum's Wheels Up 2015 Tour started in Oslo, Norway at the end of February and will conclude in Las Vegas, USA at the beginning of October having touched down in Europe, Australia and North America. This live show was filmed at the Irvine Meadows Amphitheatre in Irvine, California on June 27th. Dotted here and there amongst the tracks are a few snippets of behind the scenes footage of the band meeting the fans, the spectacular set design and the tour reveal to give the complete package of Lady Antebellum on the road.
Info:
Quality:
BDRip | 720p
Format:
MKV | 5000kbps
Length:
01:43:00 | 5.26Gb
Video:
H.264 | 1280x720 | 16:9 | 23.976fps
Audio 1:
DTS | 755kbps | 48kHz | 6 channels: Front: L C R, Surround: L R, LFE
Audio 2:
PCM | 1536kbps | 48kHz | 2 channels: L R
Language:
English
Download:


This album(s) is currently available for download only with a Premium account. To get a premium account, click
here
pass: galexandersHD
or buy this album(s) in MP3 format CODE:4392530 directly with Bitcoin without register