Roger Waters - The Wall
Roger Waters - The Wall (2014) BDRip 720p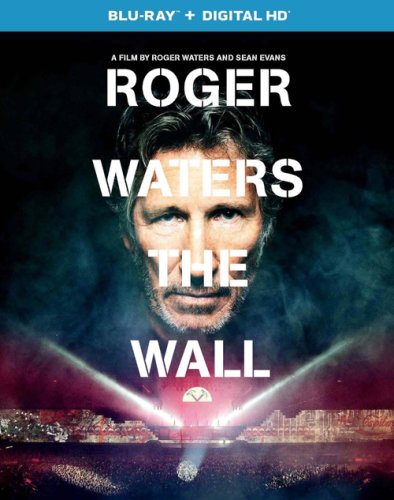 Screenshots:
Setlist:
01. In the Flesh?
02. The Thin Ice
03. Another Brick in the Wall Part 1
04. The Happiest Days of Our Lives
05. Another Brick in the Wall Part 2
06. Ballad of Jean Charles de Menezes
07. Mother
08. Goodbye Blue Sky
09. Empty Spaces
10. What Shall We Do Now
11. Young Lust
12. One of My Turns
13. Don't Leave Me Now
14. Another Brick in the Wall Part 3
15. Last Few Bricks
16. Goodbye Cruel World
17. Hey You
18. Is There Anybody Out There
19. Nobody Home
20. Vera
21. Bring the Boys Back Home
22. Comfortably Numb
23. The Show Must Go On
24. In the Flesh
25. Run Like Hell
26. Waiting for the Worms
27. Stop
28. The Trial
29. Outside the Wall
about:
Roger Waters, co-founder and principal songwriter of Pink Floyd, fuses the
epic
and the personal in Roger Waters The Wall, a concert film that goes well beyond the stage. Based on the groundbreaking concept album, Roger Waters The Wall could be called a concept film: it's a state-of-the-art show that dazzles the senses, combined with an intensely personal road trip that deals with the loss Roger has felt throughout his life due to war. On stage and now on film, Waters has channeled his convictions into his art and his music. With Roger Waters The Wall, Waters – together with his fellow musicians and his creative collaborators – brings audiences an exultant ride of a rock and roll concert, and delivers an unforgettable, deeply emotional experience.
Info:
Quality:
BDRip | 720p
Format:
MKV | 5000kbps
Length:
02:12:00 | 6.7Gb
Video:
H.264 | 1280x544 | 21:9 | 23.976fps
Audio 1:
AC3 | 640kbps | 48kHz | 6 channels: Front: L C R, Surround: L R, LFE
Audio 2:
PCM | 1536kbps | 48kHz | 2 channels: L R
Language:
English
Download:


This album(s) is currently available for download only with a Premium account. To get a premium account, click
here
pass: galexandersHD
or buy this album(s) in MP3 format CODE:4392523 directly with Bitcoin without register