Release Info: Scotch - Take Me Up
Segue um super cl??ssico em 256 kbps pra deleite da galera!!! Essa ?© a vers??o de 1985, quem sabe eu posto a vers??o de 1990, rs.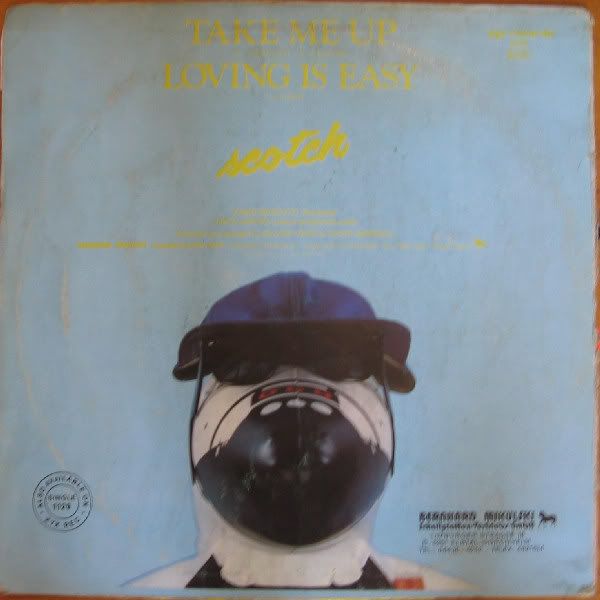 Scotch - Take Me Up / Loving Is Easy

Label: ZYX Records
Catalog#: ZYX 5243
Format: Vinyl, 12"
Country: Germany
Released: 1985
Genre: Electronic
Style: Italo-Disco
Credits: Keyboards - Fabio Margutti
Producer - David Zambelli , Walter Verdi
Vocals - Vince Lancini
Notes:

Tracklisting:
A Take Me Up (Long Remix Version) (6:10)
Written-By - Fabio Margutti , Vince Lancini
B Loving Is Easy (4:45)
Written-By - John Lees


This album(s) is currently available for download only with a Premium account. To get a premium account, click here


Espero que gostem!!!