Welcome To New Year (2009) MP3/Flac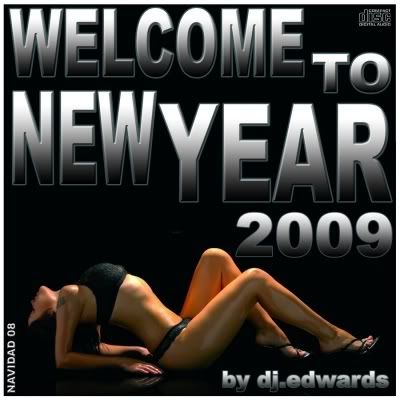 01-Disco Cell-Das Boot (Club Mix).
02-Madonna & Timberlake-4 Minutes (Rauhofer New York Remix).
03-Lanfranchi &Marchesini-Boys & Girls (Marchesini & Farina Remix).
04-Albert Neve & David Oleart-I m Alive (dj.edwards edit 2008).
05-Linkin Park-Numb (Private Edition 2009).
06-September-Because I Love You (Dave Ramon Remix).
07-Michael Mind-Bakerstreet (Vocal Club Mix).
08-Madonna-Give It 2 Me (Eddie Amador House Lovers Mix).
09-Alex Cortez-Don´t Speak (Peter Gerassimoff Remix).
10-Chris Tanch-Free (Dave Ramone Remix).
11-Roy Gates-One touch (extended).
12-Lenny Fontana & Ridney Pres.Larisa-Wait 4 U (Serano Remix).
13-Brisby & Jingles & Miloud-She´s Like The Wind (T.Verba Remix).
14-Leyla - Going Crazy (Intropella Intro Mauro Mozart Private Mix).
15-Dimi Phaze Feat Aspasia-You & Me (Original Mix).
16-Manian-Turn the tide (2 4 Grooves remix).
17-Arno Cost-Darling Harbour (Original Mix).
18-Nickelback -Faraway (DJ Solovey Electro Remix).
19-Eddy Wata-I Love My People (Extended Mix).
20-M25-Better Off Alone (Radio Mix).
Download Link