Christmas Carols Songs by Mario Lanza MP3/Flac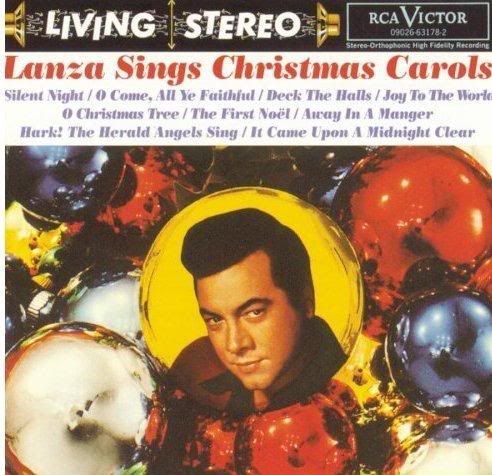 MARIO LANZA - Mario...the king of tenor`s!
Mario Lanza (31 January 1921 -- 7 October 1959) was an American tenor and Hollywood movie star who enjoyed success in the late 1940s and 1950s. His voice was considered by many to rival that of Enrico Caruso, whom Lanza portrayed in the 1951 film "The Great Caruso." Lanza was able to sing all types of music. While his highly emotional style was not always universally praised by critics, he was immensely popular and his many recordings are still prized today.
Christmas Carrols Songs by Mario Lanza
Track Listings
1. The First Noel - Mario Lanza, Sandys, William
2. O Come All Ye Faithful - Mario Lanza, Oakeley, Frederick
3. Away in a Manger - Mario Lanza, Kirkpatrick, Willia
4. We Three Kings of Orient Are - Mario Lanza, Hopkins, John Henry
5. O Little Town of Bethlehem - Mario Lanza, Brooks, Phillip
6. Silent Night - Mario Lanza, Gruber, Franz
7. Deck the Halls - Mario Lanza, Traditional
8. Hark! The Herald Angels Sing - Mario Lanza, Wesley, Charles
9. God Rest Ye Merry Gentlemen - Mario Lanza, Traditional
10.Joy to the World - Mario Lanza, Handel, George Frid
11.O Christmas Tree - Mario Lanza, Traditional
12.I Saw Three Ships - Mario Lanza, Sandys, William
13.Guardian Angels - Mario Lanza, Beilenson, Gerda
14.Mario Lanza - You are my love and Golden days
15.Mario Lanza - O Sole Mio
16.Mario Lanza - Santa Lucia(very rare)
17.Mario Lanza - Ave Maria
18.Mario Lanza - Cuore 'Ngrato
19.Mario Lanza - Nessun Dorma
20.Mario Lanza - Non Ti Scordar Di Me
21.Mario Lanza - Recondita Armonia
22.Mario Lanza - Una Furtiva Lagrima
23.Mario Lanza - Romberg's Serenade
Nume: Christmas_Carrols_Songs_by_Mario_Lanza.rar
Extensie: rar
Dimensiune: 65.54 MB
Download Link