Tori Amos - Under The Pink MP3/Flac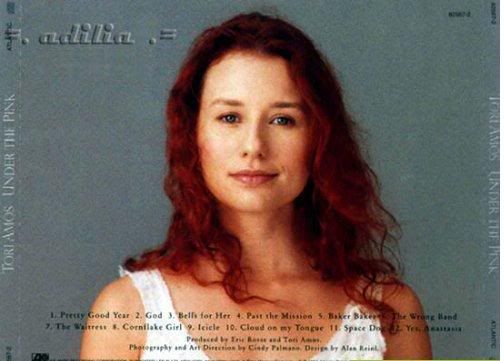 Tori Amos - Under The Pink - 320Kbps | 129MB
Under the Pink was Tori Amos' follow-up to the sensationally successful Little Earthquakes
and demonstrates that she had by no means run out of faeries and demons to sport with.
Amos herself describes it as her "impressionistic" album--her piano playing is perfectly
attuned to the subtle, shifting colors of her lyrical moods on "Bells for Her," while "Past the Mission"
indicates her growing use of distinctive arrangements to illustrate her songs. Highlights include "God,"
in which Amos demonstrates her often-missed humor, openly taunting the Almighty for his indifference to
humanity, asking "Do you need a woman to look after you?"
Tracks :
01. Pretty Good Year
02. God
03. Bells For Her
04. Past the Mission
05. Baker Baker
06. The Wrong Band
07. The Waitress
08. Cornflake Girl
09. Icicle
10. Cloud on My Tongue
11. Space Dog
12. Yes, Anastasia
Download Link