Masterplan - Keep your Dream aLive MP3/Flac
Masterplan - Keep your Dream aLive (2015) BDRip 720p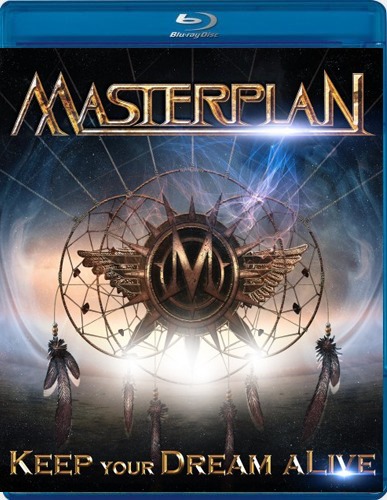 Screenshots:
Setlist:
01. Intro (underscore music: "Per Aspera Ad Astra")
02. Enlighten Me
03. Spirit Never Die
04. Lost And Gone
05. Crystal Night
06. Betrayal
07. Crimson Rider
08. Back For My Life
09. Time To Be King
10. Keep Your Dream Alive
11. Heroes
12. Soulburn
13. Kind Hearted Light
14. Crawling From Hell
about:
In 2002, MASTERPLAN was founded by Roland Grapow and Uli Kusch, who both just split ways with Helloween. This new band should turn into a force to be reconned with very quickly: the debut album "Masterplan" made a huge impact on the scene in early 2003. Four highly-acclaimed studio albums were following within the next 10 years. Now MASTERPLAN finally release a Live album, available as BluRay/CD and DVD/CD sets, incl. the full Masters Of Rock 2013 show, the Wacken 2014 show, footage from Asia tour, footage from Prog Power Atlanta festival and all (5) official MASTERPLAN video clips. The Masters Of Rock 2014 show is featured on the CD.
Info:
Quality:
BDRip | 720p
Format:
MKV | 7642kbps
Length:
01:04:00 | 3.6Gb
Video:
H.264 | 1280x720 | 16:9 | 25.000fps
Audio:
AC3 | 192kbps | 48kHz | 2 channels: L R
Language:
English
Download:


This album(s) is currently available for download only with a Premium account. To get a premium account, click
here
pass: galexandersHD