Various Artists - Cafe Irlandaise 2012 [Best Irish Female Voices] MP3/Flac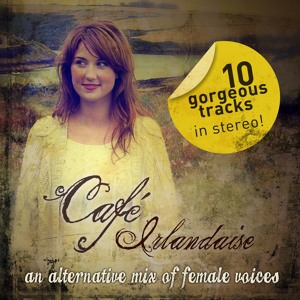 I think this is a superb compilation with a simple function to celebrate "the unique sounds coming out of Ireland at the moment ..". The ten tracks chosen for the compilation come from bands, duos and solo artists but all of them are sung by females. I've discovered some wonderful acts through this compilation as well as being delighted that some of my favourite acts got chosen for the album.
Tara Masterson Hally's 'Lingering' is the opening track. Tara was tipped by State.ie as a 'Face of 2012' and I can understand why based on this track. Her vocals are amazing over a gentle guitar rift with the haunting backing vocals you'd find on a Kate Bush track. It's followed by the jewel of the compilation. Described as Baroque folk pop, Sí from Cork is one amazing artist. The haunting vocals and superb and the instrumentation is wonderful. The track is called Toy Soldiers (alla marcia funebre) and deserves to be listened to.
Links :
http://soundcloud.com/cafeirlandaise
http://www.cafeirlandaise.com/
Download for free
http://soundcloud.com/cafeirlandaise
http://www.mediafire.com/?y6npmg9b786pu54