David Gilmour In Meltdown Concert MP3/Flac
David Gilmour In Meltdown Concert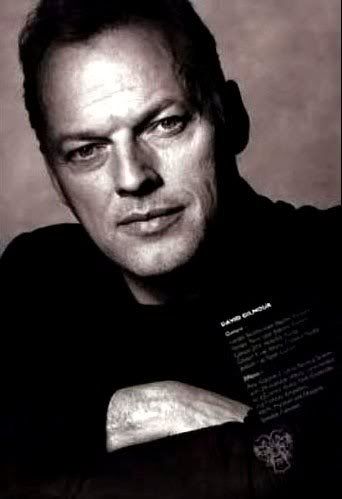 Year of release: 2002
Genre: Rock
Quality: DVD5
Format: DVD Video
Video codec: MPEG2
Audio codec: AC3
Video: PAL 16:9 (720x576) VBR Auto Letterboxed
Audio: English (Dolby AC3, 6 ch)
Time: 130 min.
Size: 4.36 GB
01. Shine on You Crazy Diamond Parts 1-5
02. Terrapin
03. Fat Old Sun
04. Coming Back to Life
05. High Hopes
06. Je Crois Entendre Encore
07. Smile
08. Wish You Were Here
09. Comfortably Numb
10. Dimming of the Day
11. Shine on You Crazy Diamond Parts 6-8
12. A Great Day For Freedom
13. Hushabye Mountain
14. Dominoes
15. Breakthrough
16. Comfortably Numb
Special Features:
01. Spare Digits
02. Home Movie
03. High Hopes choral
04. Lyrics
05. Miscellaneous Extras
Band:
David Gilmour: Guitars, vocals
Neill MacColl: Guitars, backing vocals
Michael Kamen: Piano, English horn
Chucho Merchan: Double bass
Caroline Dale: Cello
Dick Parry: Sax
Nic France: Drums & percussion
Gospel Choir: Sam Brown (choir leader), Chris Ballin, Pete Brown, Margo Buchanan, Claudia Fontaine, Michelle John Douglas, Sonia Jones, Carol Kenyon, David Laudat, Durga McBroom, Aitch McRobbie, Beverli Skeete
Bob Geldof - vocals on "Comfortably Numb" (January, 2002 footage)
Robert Wyatt - vocals on "Comfortably Numb" (June, 2001 footage)
Richard Wright - vocals on "Breakthrough", keyboards on "Breakthrough" and "Comfortably Numb"
Aitch McRobbie - harmony vocals on "Smile"
http://www.odi-music.net/file/90903421/DG_Meltdown_by_Soul_Man.part01.rar
http://www.odi-music.net/file/90903431/DG_Meltdown_by_Soul_Man.part02.rar
http://www.odi-music.net/file/90903441/DG_Meltdown_by_Soul_Man.part03.rar
http://www.odi-music.net/file/90903451/DG_Meltdown_by_Soul_Man.part04.rar
http://www.odi-music.net/file/90903461/DG_Meltdown_by_Soul_Man.part05.rar
http://www.odi-music.net/file/90903471/DG_Meltdown_by_Soul_Man.part06.rar
http://www.odi-music.net/file/90903481/DG_Meltdown_by_Soul_Man.part07.rar
http://www.odi-music.net/file/90903491/DG_Meltdown_by_Soul_Man.part08.rar
http://www.odi-music.net/file/90903501/DG_Meltdown_by_Soul_Man.part09.rar
http://www.odi-music.net/file/90903511/DG_Meltdown_by_Soul_Man.part10.rar
http://www.odi-music.net/file/90903521/DG_Meltdown_by_Soul_Man.part11.rar
http://www.odi-music.net/file/90903531/DG_Meltdown_by_Soul_Man.part12.rar