East Records - Spanish Mix Collection MP3/Flac
East Records - Spanish Mix Collection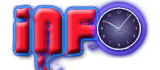 71,8mb

01. Makromix
ALPHAVILLE - мBIG IN JAPAN
GARY LOW - мLA COLEGIALAо
M - мPOP MUZICо
RAY PARKER JR. - мGHOSTBUSTERSо
IMAGINATION - мJUST AN ILLUSIONо
NICK KAMEN - мI PROMISED MYSELFо
DEAD OR ALIVE - мYOU SPIN ME ROUNDо
CINDY LAUPER - мGIRLS JUST WANNA HAVE FUNо
FALCO - мVIENNA CALLINGо
OMD - мENOLA GAYо
SOFT CELL - мTAINTED LOVEо
AHA - мTAKE ON MEо
VIDEO - мLA NOCHE NO ES PARA MIо



02. Super Retro
KAJAGOOGO с "Turn Your Back On Me"
FINE YOUNG CANNIBALS с "She Drives Me Crazy"
QUEEN с "I Want To Break Free"
INXS с "Need You Tonight"
LIONEL RICHIE с "All Night Long"
M с "Pop Muzik"
ERASURE с "Sometimes"
DEPECHE MODE с "Everything Counts"
VIDEO KIDS с "Woodpeckers From Space"
JELLYBEAN с "The Mexican"
JOHN ROCCA с "I Want It To Be Real"
PET SHP BOYS с "Always On My Mind"
A-AH с "The Sun Always Shines On Tv"
TALK TALK с "It`s My Life"



03. THE OTHER FACE
RED VELVET - "Lady DonҐt Cry"
CORONA - "The Rhythm Of The Night"
3.J.K - "You & I"
CAPELLA - "Move It Up"
DJ QUICKSILVER - "Bellissima"
SASH! FEAT. LA TREE - "Stay"
CELVIN ROTANE - "Back Again"
DIGIDANCE - "The Horn"