Album Info





DJ NEXTOFKIN & DJ NOISE P - THE ORIGINAL INTERNATIONALS OLD SCHOOL HiP HoP 'N' R&B

1. De La Soul feat. A Tribe Called Quest "Buddy"
2. A Tribe Called Quest "Award Tour"
3. De La Soul "Ring Ring Ring"
4. Salt 'N' Pepa "Get Up"
5. Bobby Brown "Don't Be Cruel"
6. Salt 'N' Pepa "Let's Talk About Sex"
7. Mary J Blige "Real Love"
8. Public Enemy "911's A Joke"
9. De La soul "Shopping Bags"
10. A Tribe Called Quest "Check The Rhyme"
11. DJ Noise P Intro
12. Heavy D & The Boys "More Bounce"
13. Lords Of The Underground "Funky Child"
14. Wreckx N Effect "Rump Shaker"
15. Fu-Schnickens "True Fushnick"
16. Public Enemy "Fight The Power"
17. Redman & Method Man "Rappers Delight"
18. Noise P Interlude
19. Black Street "Booty Call"
20. R.Kelly "Summer Bunnies"
21. Das Efx "Mic Checks"
22. Group Home & Dj Premier "Supa Star"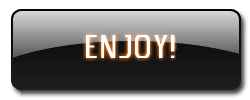 The album is currently available for download only with a Premium account. To get a premium account, click here






#tags

The album code is : ODI121587