Album Info
MICHAEL JACKSON - THRILLER 25th ANNIVERSARY EDITION, released in UK February 11th 2008.
Encoded 192Kbps [Lame] mp3. Covers included.

Originally released in the US 25 years ago on November 30th 1982 by Epic Records, Thriller, Michael Jackson's sixth solo album and second with producer Quincy Jones, rocketed the former child-star and lead singer for the Jackson 5 into the stratosphere of international super-stardom. Introducing the "robot" and the "moonwalk" into the international lexicon of clubland dance moves via the pulsing sounds of Thriller, Michael Jackson revolutionised all aspects of mainstream pop culture, from radio airwaves to the newly emerging art form of music videos, becoming the world's most popular entertainer in the process. The original Thriller spent an astounding 80 consecutive weeks in the American Top 10, 37 of those at No. 1. Seven of the album's original nine tracks became Top 10 singles on the Billboard Hot 100 while individual singles from Thriller reached No. 1 chart positions in the US, the UK, France, Italy, Australia, Denmark, Belgium, South Africa, Spain, Ireland, New Zealand, and Canada. Thriller made history as the first and only record to be America's top-selling album two years running [1983 and 1984]. In February 1984, Michael Jackson held a record-breaking 12 Grammy nominations, going on to win eight, which stands as the record for most Grammy Awards to be won by anyone in a single year. Seven of Michael's Grammys that year were for Thriller: Album of the Year; Record of the Year ("Beat It"); Best Male Pop Vocal Performance ['Thriller']; Best Engineered Recording, Non-Classical [Thriller]; Best Male Rock Vocal Performance ['Beat It']; Best Male RnB Vocal Performance ['Billie Jean']; Best RnB Song ['Billie Jean']. That same year, Michael Jackson took home eight American Music Awards and three MTV Video Music Awards. The following year, 'The Making of Michael Jackson's Thriller' took home the Best Video Album trophy at the 27th Annual Grammy Awards.

This Deluxe 25th anniversary reissue of the biggest selling album of all time, a bona fide phenomenon that instantly transformed Jackson into a global megastar and has since sold over 100 million copies. Featuring no fewer than five top ten UK singles including the no.1 smash 'Billie Jean' - arguably Jackson's greatest ever song - this new version of the album also features remixes by some of today's biggest names in RnB, a previously unreleased track from the original album sessions and a bonus DVD with "digitally enhanced" promo videos including the complete 15min 'Thriller' short film which monopolized the fledgling MTV upon release.

Tracks:

01 Wanna Be Startin' Somethin'
02 Baby Be Mine
03 The Girl Is Mine [w. Paul McCartney]
04 Thriller
05 Beat It
06 Billie Jean
07 Human Nature
08 P.Y.T. [Pretty Young Thing]
09 The Lady In My Life
10 Vincent Price
11 The Girl Is Mine [w. Will.I.Am]
12 P.Y.T. [Pretty Young Thing] [w. Will.I.Am]
13 Wanna Be Startin' Somethin' [w. Akon]
14 Beat It [w. Fergie]
15 Billie Jean [Kanye West Mix]
16 For All Time [Prev. Unreleased]

THE VIDEOS [XviD SkidVid]
Ripped from disc, edited, no logos and encoded 720x540 XviD

Michael Jackson - Thriller [1983]
Michael Jackson - Beat it [1983]
Michael Jackson - Billie Jean [1983]
Michael Jackson - Billie Jean [1983 Motown 25 Live]



Enjoy!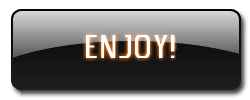 (Ads... Please contact to us)






#tags

The album code is : ODI116171